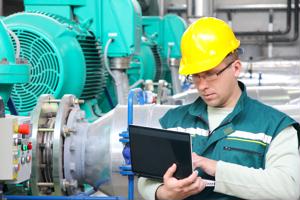 Enterprise resource planning technology remains immensely popular among manufacturers. In fact, these businesses accounted for 43% of all ERP implementations completed in 2018, according to research from Panorama Consulting Solutions. Despite this reality, some within the sector are questioning the relevance of ERP technology, wondering whether sticking to familiar manual processes rather than pursuing sweeping technology-driven progress is the ideal tactic for surviving or even thriving in these turbulent marketplace conditions, per Industry Week. The reality is, ERP platforms generate real return on investment in 2019 through these transformative improvements:
Operational data transparency
Modern ERP systems integrate with multiple shop-floor information conduits, from internet of things sensors installed on mission-critical production machinery to barcode scanners leveraged in shipping and receiving operations. This brand of whole-operation connectivity allows operational stakeholders to gather real-time information, which can be used for shaping optimization efforts, according to ERP Focus. When executives and production leaders have access to the rich, cross-departmental insights ERP technology provides, they can make informed business decisions that facilitate real improvement and lay the groundwork for sustainable revenue gain.
Optimal backend efficiency
A good number of the manual workflows ERP solutions are designed to replace are incredibly inefficient and weigh heavy on the bottom line. For instance, American businesses lose around $47 million per year as a consequence of institutional knowledge loss alone, analysts for Panopto discovered. ERP solutions reduce the likelihood of these financial failings by allowing operational teams to use automated tools that reduce the need for manual work while logging the essential platform activities that lead to seamless production workflows that unfold as required, no matter the personnel involved, CIO reported. These solutions also add efficiency to the decision-making process, as manufacturing leaders can easily tap into the data they need to move forward with changes big and small.
Agility and scalability
The modern marketplace moves with great fluidity, propelled by ever-changing customer expectations and desires. Manufacturers must meet consumers' needs lest they risk relinquishing their footing in the industry. ERP technology is among the most effective tools for achieving this objective. Such solutions generate actionable operational insights that allow production stakeholders to predict emerging shifts and put into place refreshed processes designed to make products that are right for the moment. ERP platforms also enable manufacturers to scale up or down depending on market activity.
Together, these and other advantages that come with ERP implementation have an immense impact on revenue, making this technology key for modern manufacturers.
Is your manufacturing firm prepared to embark on ERP implementation and in need of a solution that can generate ROI? Consider connecting with Accent Software.
As a certified Microsoft Business Solutions partner, we provide vendor-vetted Microsoft Dynamics NAV implementation services, giving manufacturers of all sizes the opportunity to implement an effective ERP solution designed to facilitate operational growth through cutting-edge platform features. Contact us today to learn more about our proven products and services.
https://accenterp.com/wp-content/uploads/2019/05/The-reality-is-ERP-platforms-generate-real-return-on-investment-in-2019-through-these-transformative-improvements_16001135_40047235_0_14104885_300.jpg
200
300
accent
http://accent.mysitenow.info/wp-content/uploads/2019/03/Accent-Logo.png
accent
2019-05-23 08:02:42
2019-05-23 08:02:42
ERP technology in 2019: Unpacking the ROI