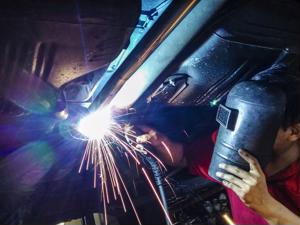 Enterprise resource planning implementation is an immense investment. In fact, the average ERP adopter devoted more than a million dollars to system installation in 2018, according to researchers from Panorama Consulting Solutions. With this much money on the line, manufacturers pursuing implementation must collaborate with vendors to develop and deploy sustainable solutions that remain relevant for years, no matter the marketplace conditions. Platform future-proofing through architecture design and feature selection is the ideal methodology for achieving long-term ERP viability. Here are some of the system components manufacturing firms should focus on when embarking on this kind of longevity-centered ERP planning:
Cloud computing architecture
Enterprise cloud computing services are essentially industry standard nowadays — Flexera estimated that 94% of businesses worldwide leverage the technology. While adoption rates are generally lower among organizations pursuing ERP implementation — cloud-based or Software-as-a-Service platforms accounted for 64% of all the ERPs implemented in 2018, per Panorama — the cloud is usurping the on-premises server as the system building block of choice. The reasoning here is easy to understand: cloud-based ERP solutions are far more scalable and easier to manage than traditional systems made for on-premises deployment. These characteristics make cloud computing architecture the ideal base for the sustainable ERP, making it possible for manufacturers to right-size their installations on the fly to account for new external or internal variables.
Enterprise mobile support
Mobile technology propels the modern marketplace. From front-of-house business-to-consumer processes to backend production workflows, smartphones, tablets and other on-the-go assets associated with the internet of things are embedded within numerous revenue-driving operational functions. This is particularly true within the manufacturing space, where an estimated 82% of firms currently oversee IoT initiatives, according to analysts from Tech Pro Research. Enterprise mobile reliance here and in other sectors is bound to increase as time progresses, as IoT technology grows more sophisticated and ubiquitous. This state of affairs makes mobile functionality an essential component of the future-proof ERP. Platforms that are capable of facilitating IoT deployment at scale are primed to generate returns as mobile functionality becomes more important.
Advanced business intelligence
Businesses cannot compete without accurate and easy-to-access data. Whether it is internal production insights collected through shop floor IoT sensors or customer information collected through online interaction monitoring software, data is essential to organizational sustainability and growth. This is why enterprises across the globe are expected to spend more than $100 billion on business intelligence hardware, software and services in 2019, per the International Data Corporation. These expenditures could top $200 billion by 2022. With data clearly here to stay, manufacturers intent on implementing ERP technology with an extended shelf life must pinpoint systems that simplify business intelligence collection and access. Reporting and bulk information management features are among the key items to consider in this case, as these tools make it easier to handle large amounts of information, no matter its source.
Is your manufacturing firm interested in implementing a future-proof ERP platform that is meant to last? Consider connecting with Accent Software. As a certified Microsoft Business Solutions partner, we provide vendor-vetted Microsoft Dynamics NAV implementation services, giving manufacturers of all sizes the opportunity to adopt a quality ERP solution designed to facilitate operational growth via cutting-edge platform features.
Contact us today to learn more about our proven products and services.
https://accenterp.com/wp-content/uploads/2019/05/Platform-futureproofing-through-architecture-design-and-feature-selection-is-the-ideal-methodology-for-achieving-longterm-ERP-viability-Here-are-some-_16001135_40047365_0_14131985_300.jpg
225
300
accent
http://accent.mysitenow.info/wp-content/uploads/2019/03/Accent-Logo.png
accent
2019-05-30 09:30:00
2019-05-30 09:30:00
Future-proofing: The key to manufacturing ERP sustainability